.Fresh clams, canned clams and some white crab meat. Cream, Wine, Leeks, Red Potatos, Garlic, Bacon.....UUHHMMMM! Wine...Cheep wine ....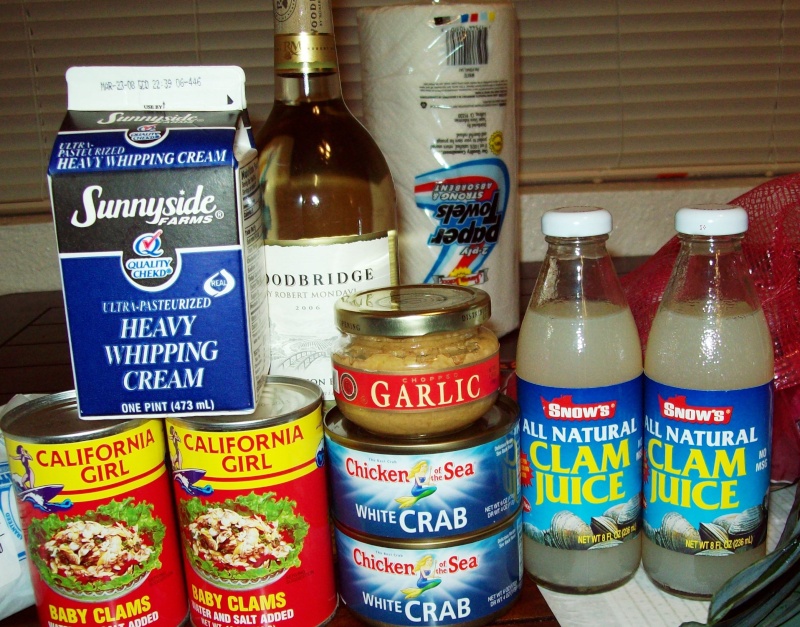 Golden Steamers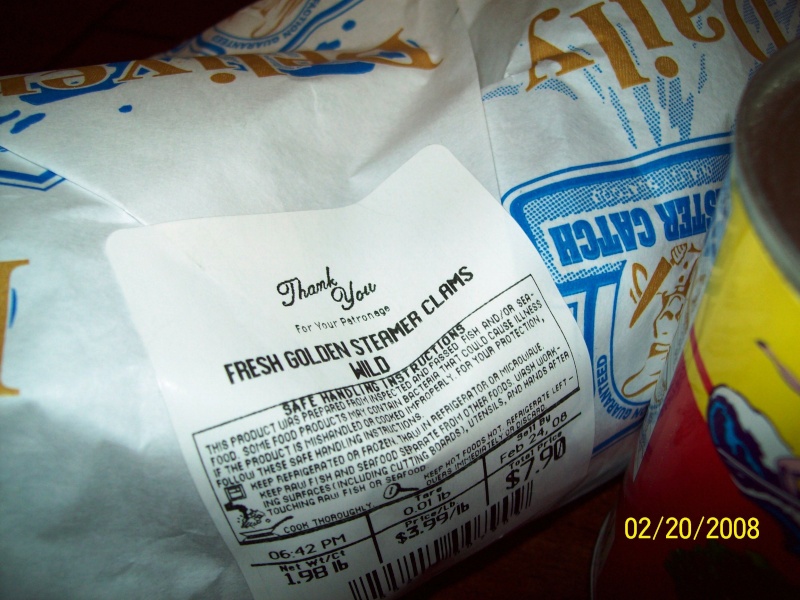 Smoked Bacon
Red Potatos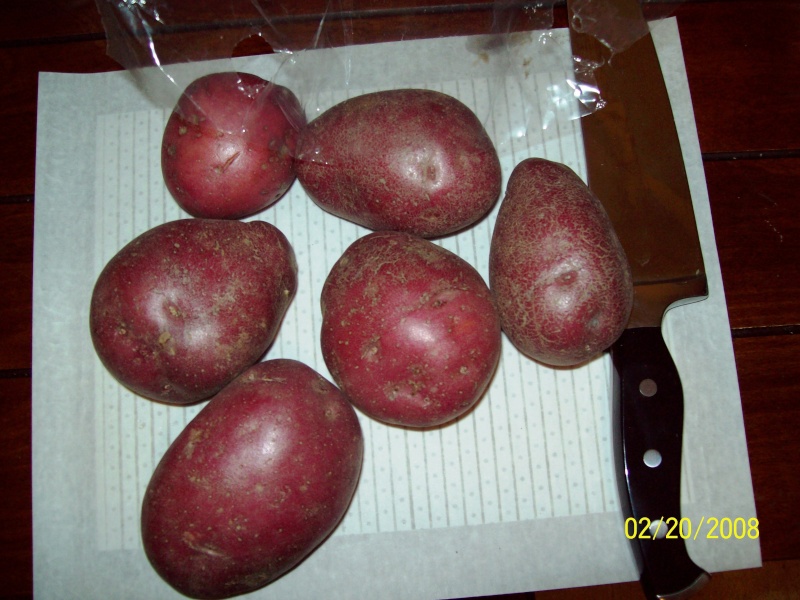 Dice the red potatos in 1/4-1/8" cubes and boil on high adding a little bit of salt to the water.
After the potatos boil for about 20 min. add you clam juice. I like snows. But its just clam juice.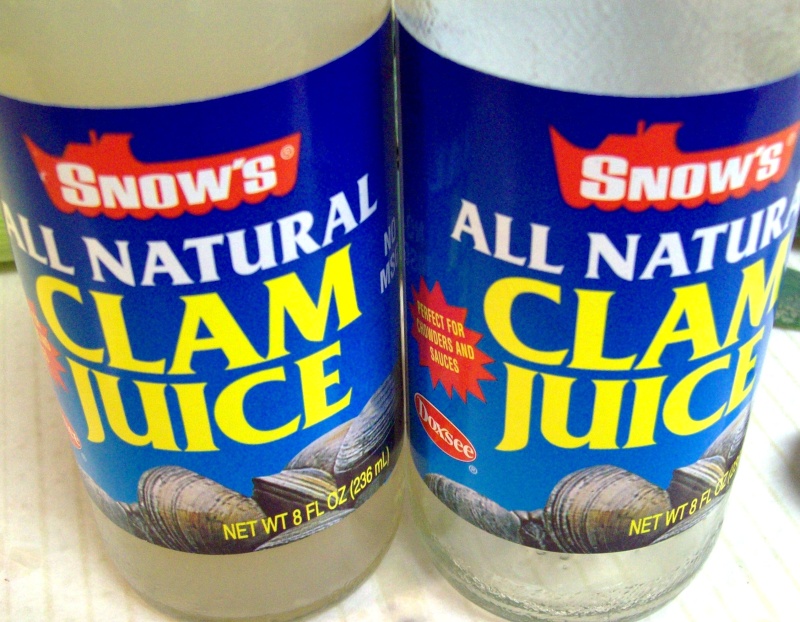 I put the bacon on the forman until cooked crispy.The forman will take most of the fat out. Never mind the budlight! LOL!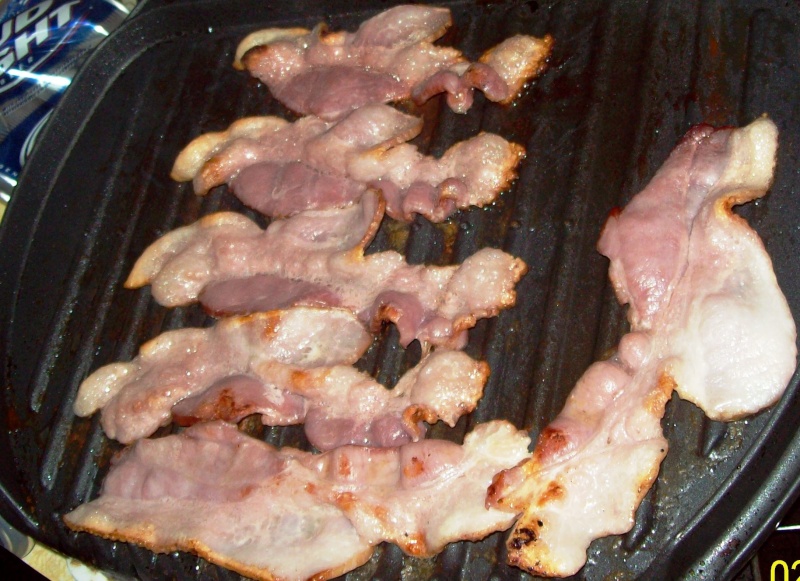 Dice up a yellow onion. I use about 1/2 cup besause were putting leeks in there as well. Dice bacon up as small as you can and add to the onions.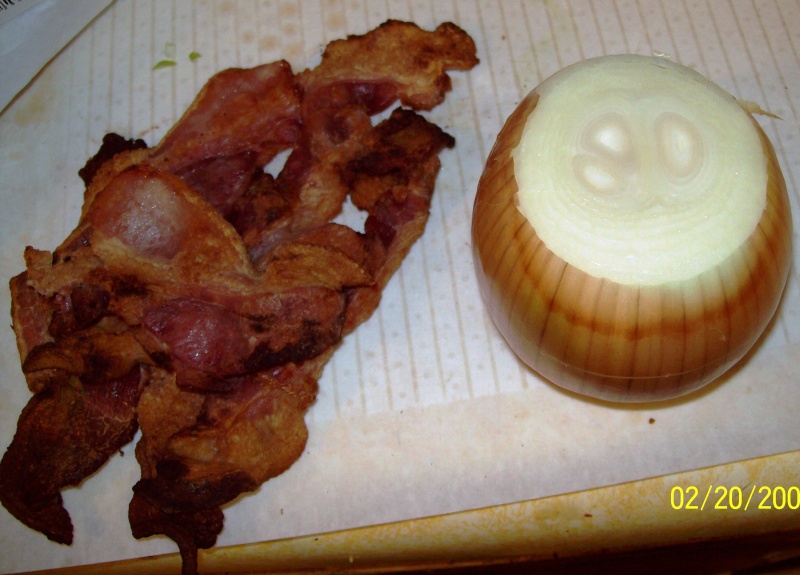 Leeks.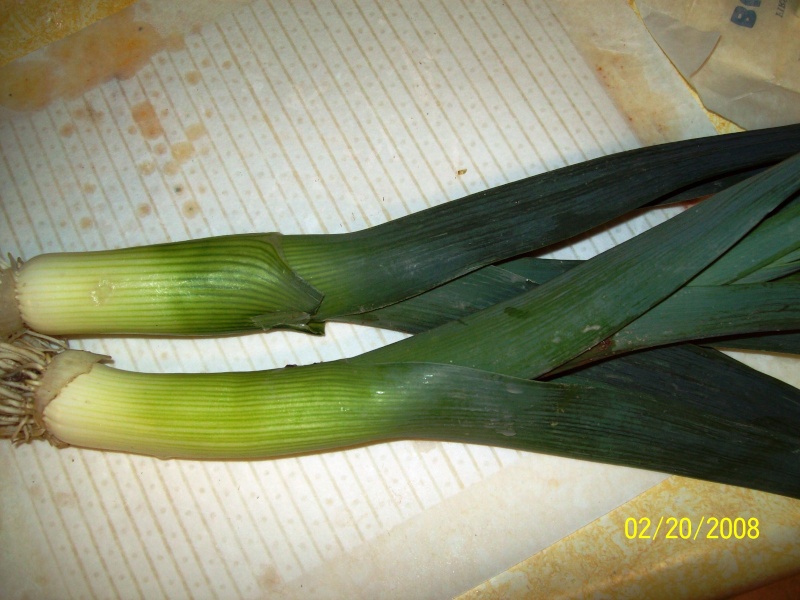 Juilian the leeks. Two stocks should do it!
Sautee in butter on high for 3-4 min. Add a shot of crushed garlic. salt & pepper. then add tp the pot.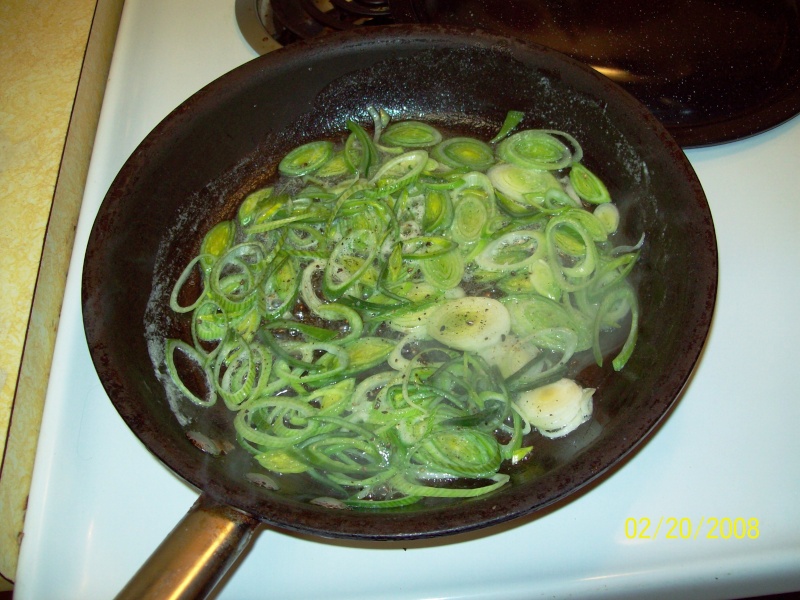 Add the canned clams into your potato pot. continue to boil.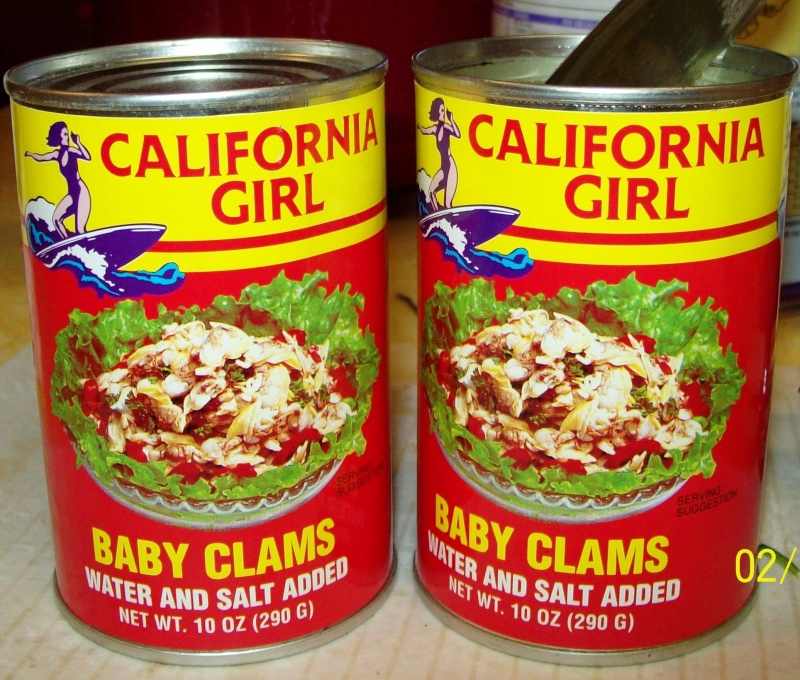 Hit the leeks with a splash of grape juice.:D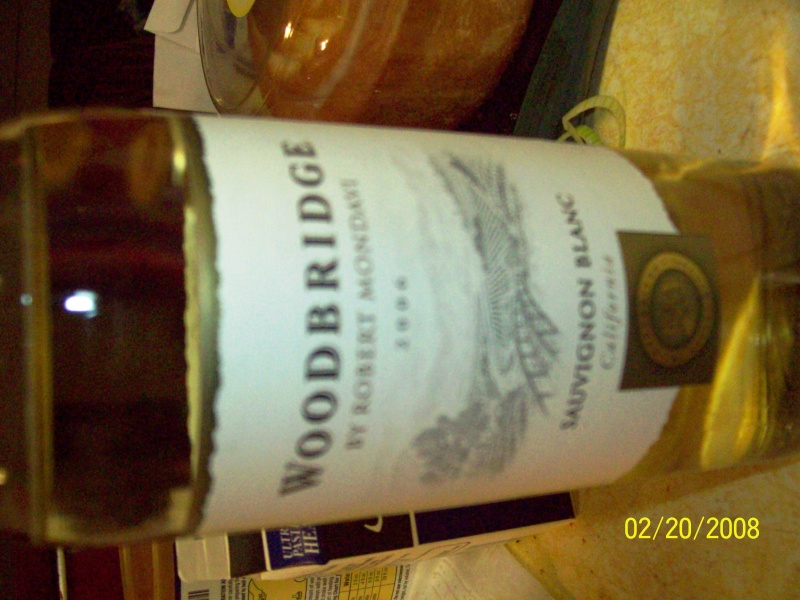 Now saute the bacon and yellow onions with butter garlic deglaze with white wine.Cook until onions carmalize and then add the wine. reduce a little. and in the pot.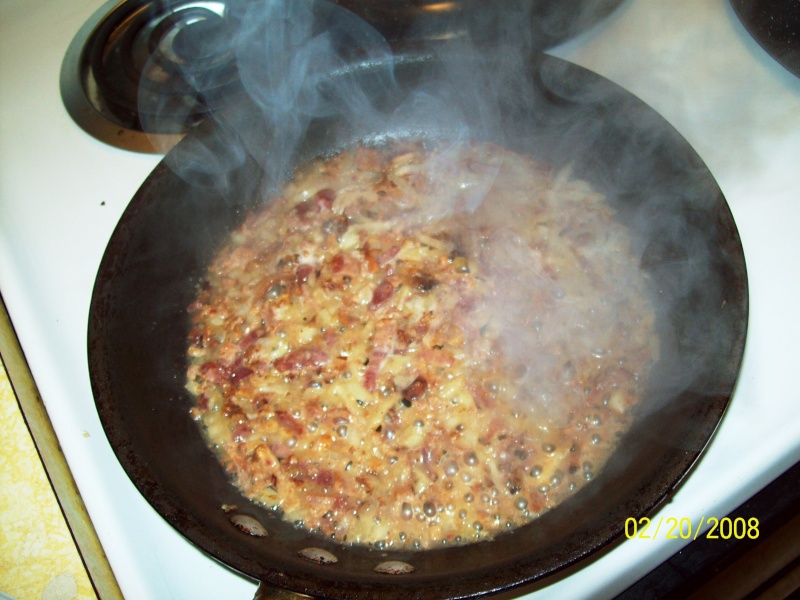 Dont ask me why this came out blue?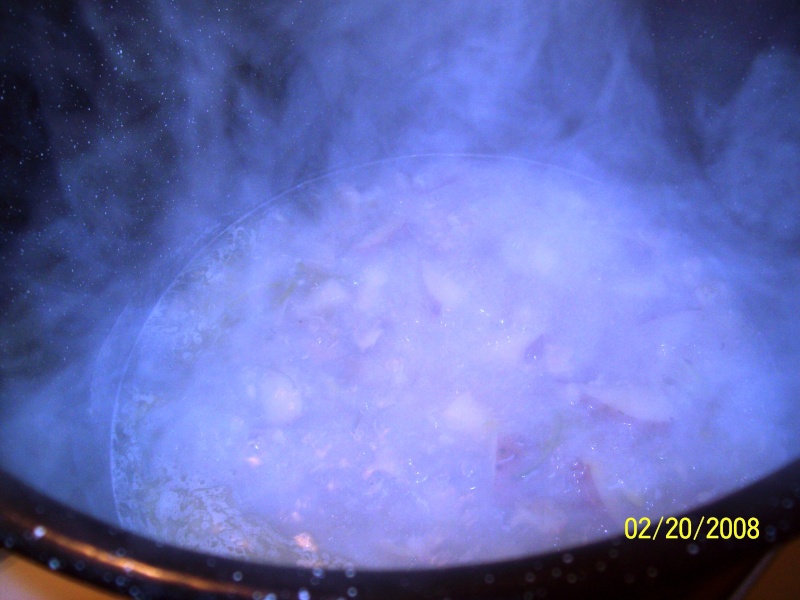 OK hit the spice rack for some herbs...Tarogon,Oregano, Celery seed.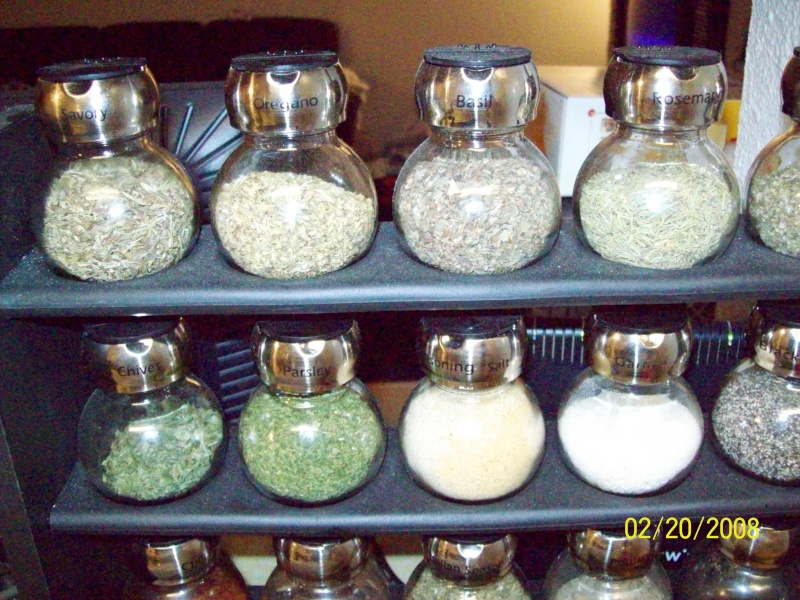 Well the pot should look a little bit like this.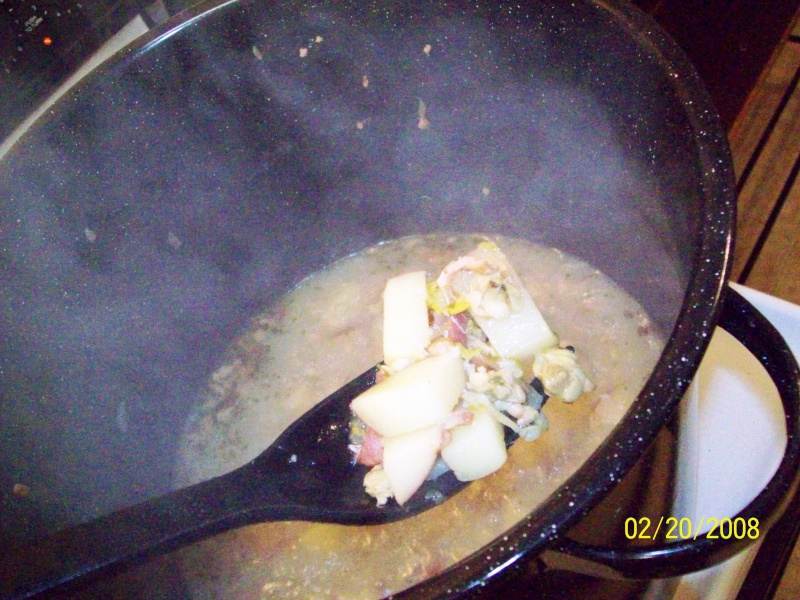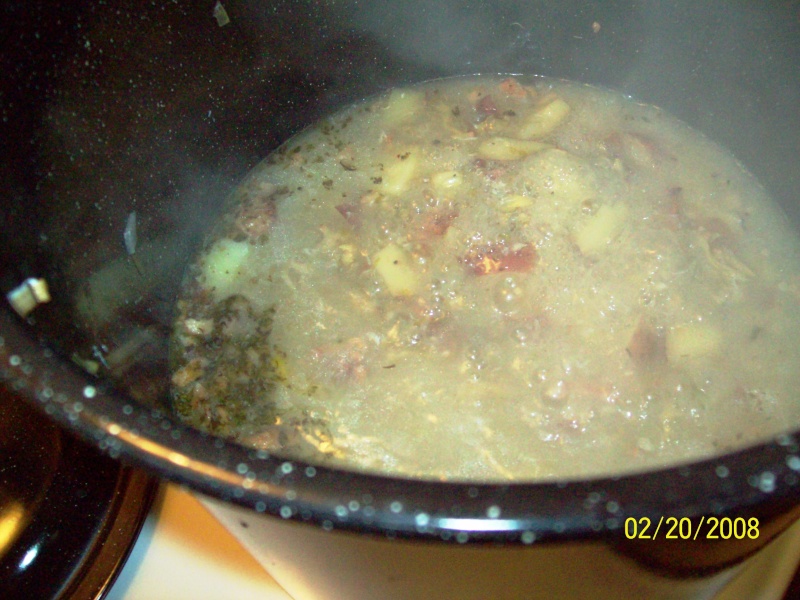 Now for the Rue. Flower & butter.
Heat the butter in a suate pan until boils. Then add the flower to the butter slowly, wisking in the flower as you add it! Until smooth.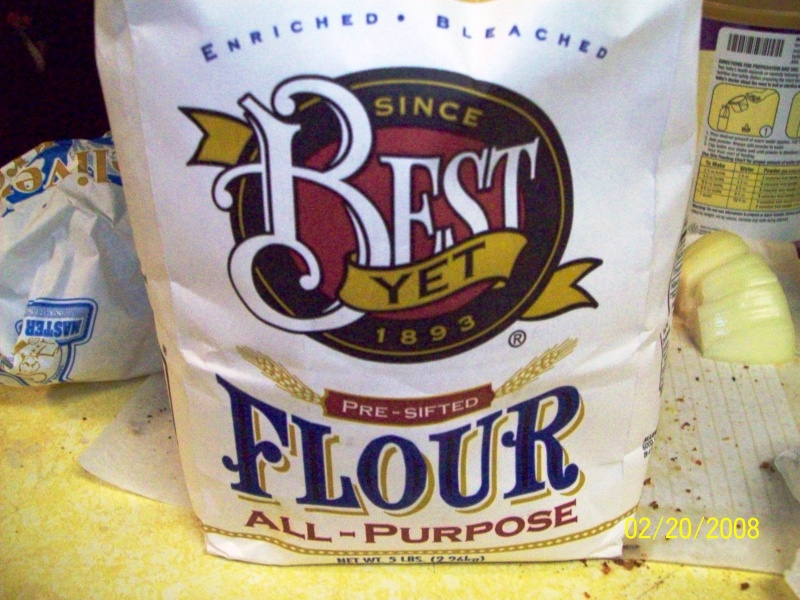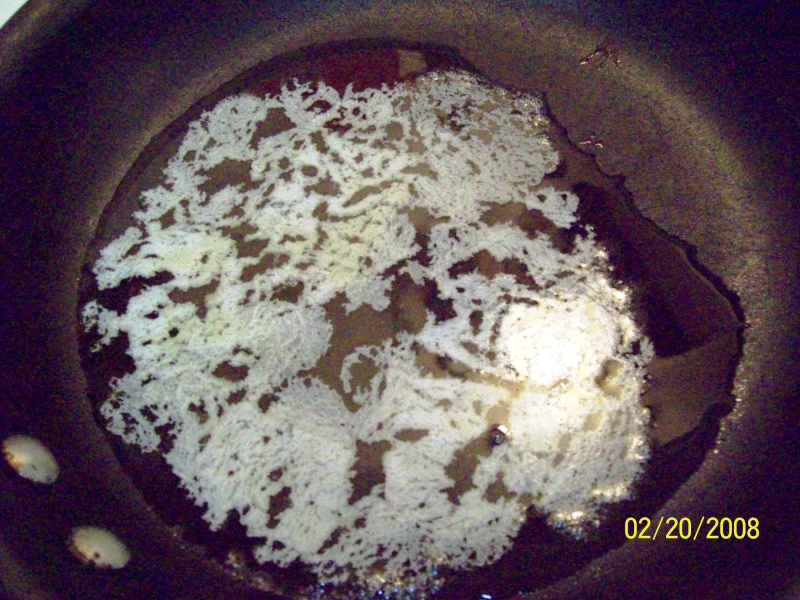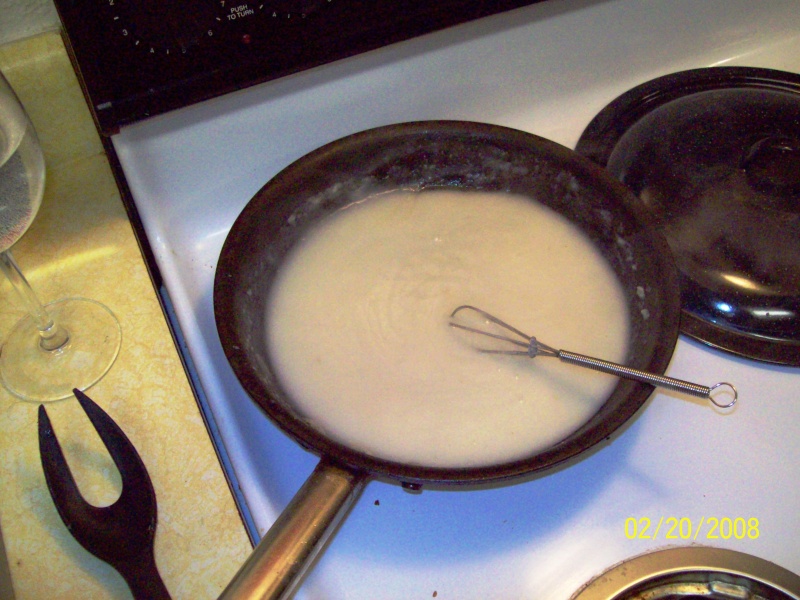 Add the rue while the pot is boiling. mixing it into the potatos and clams. it will become thickend as you add it so add slowly and mix well, Until desired thickness (Right before desired thickness, It will be thicken by reduction as well)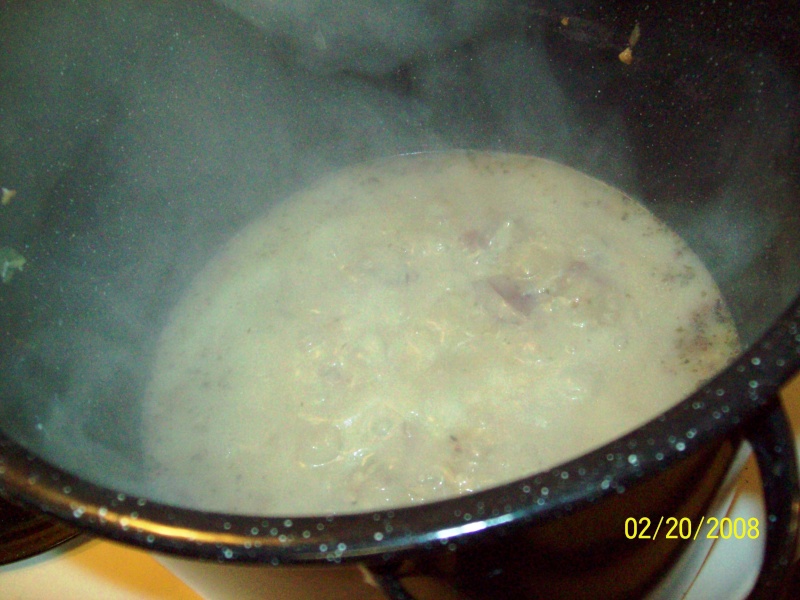 Now grab your bag of catfish bait, and wash three hundred times. And then again for good luck.....Fresh calms are sandy! LOL!~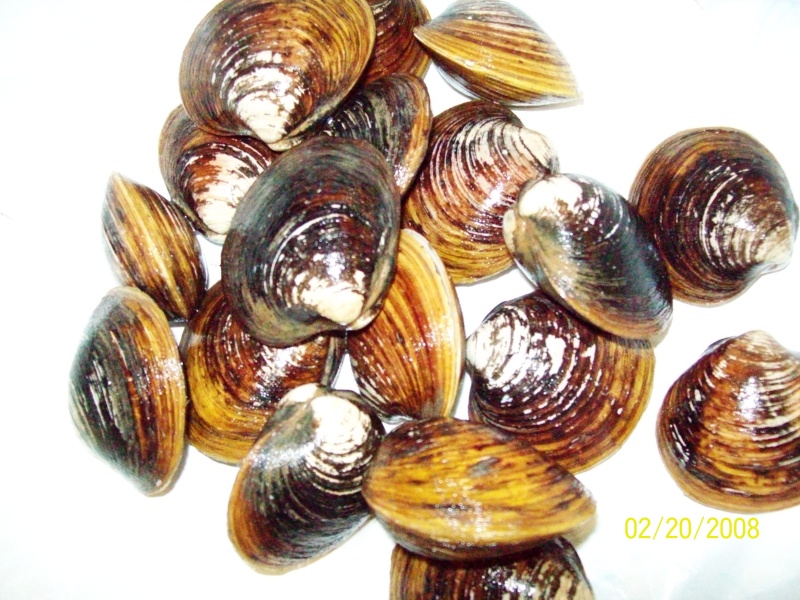 Get your panhot. add a pat of butter and clams. should look like this. Then add a cup of white vino! garlic, Leeks and cover for two minutes.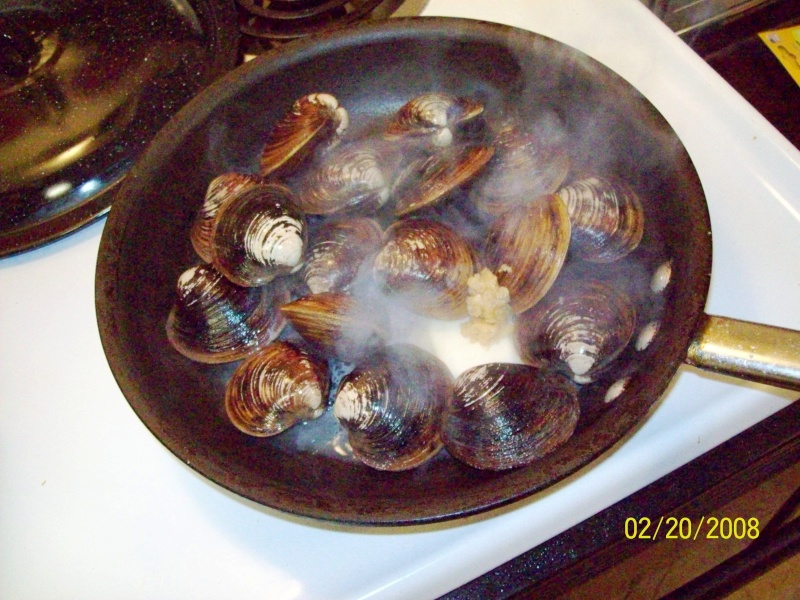 Halfway there!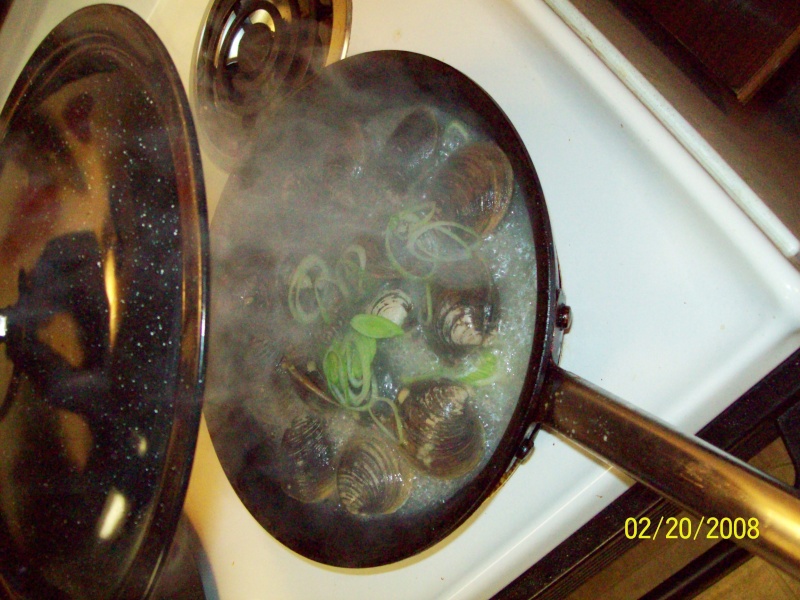 Bingo!. You should time your pot to be done when your steamers are done. then add to your pot. A bit of heavy cream to finish and thats about it kids.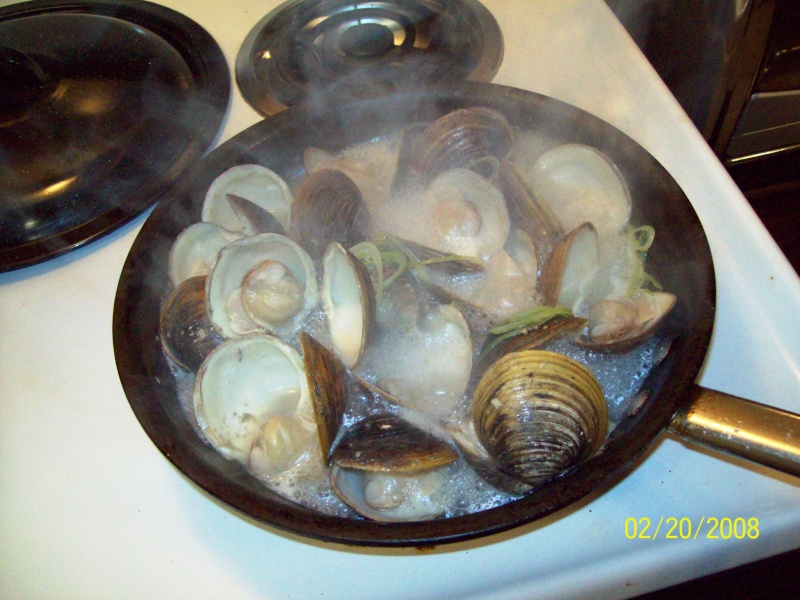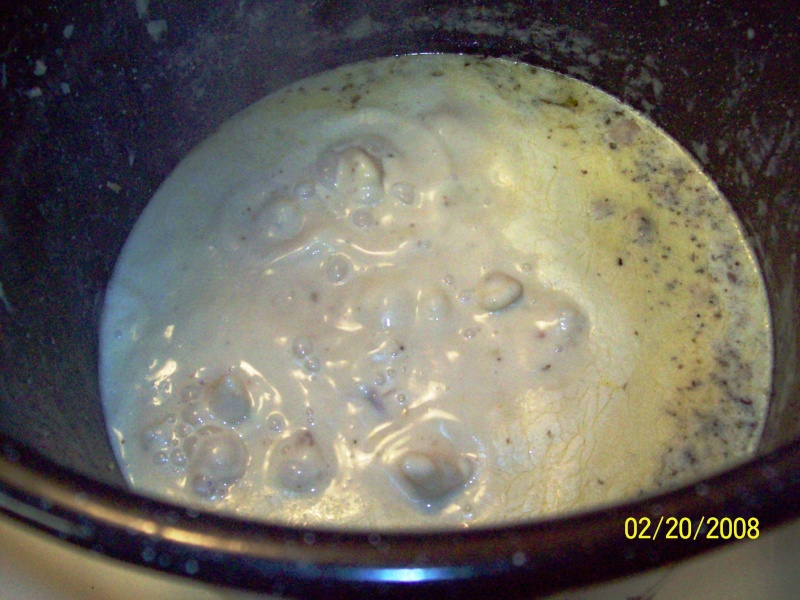 Throw some sourdough bread on the forman with some herbs and parm.