Start out with jumbo chokes . I like them better for grilling and the smaller ones better for salads and pastas.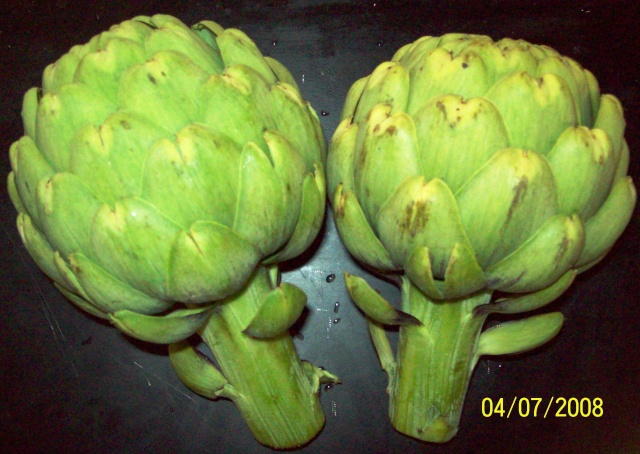 First trim the lower leaves and stem and scallop the leaves because they have a spike in the tip! And scalloped leaves wont stick you when you remove them. Put the prepared product in a lemon bath to keep it from browning before grilling!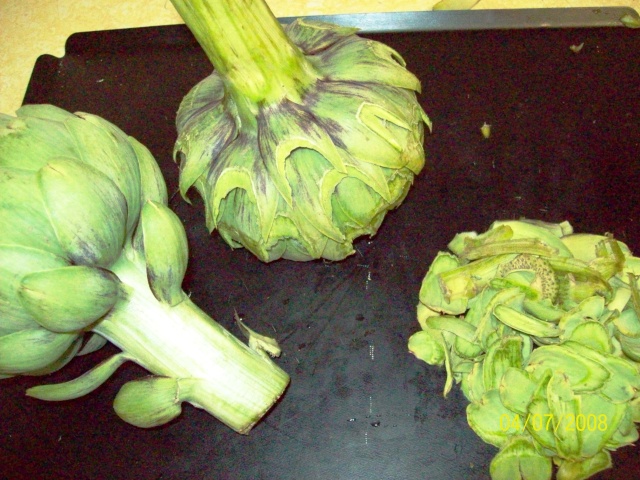 Now split the choke down the middle and clean out the heart with a spoon.
Now take all the leaf trimmings and put them in a pot with water and baby carrots and a slice of lemon and a few pepper corns and a bay leaf. This will be our stock.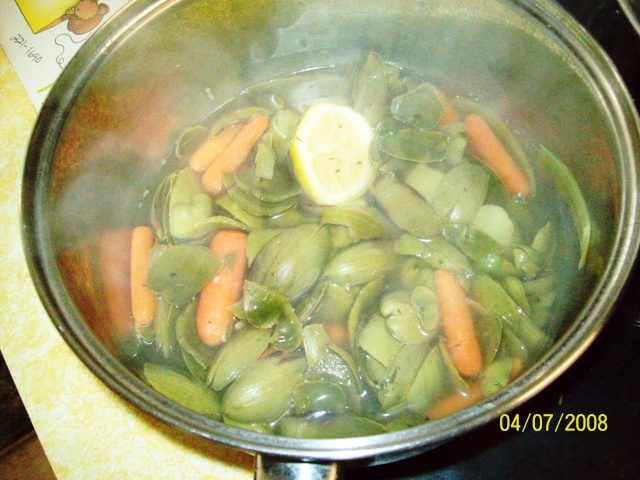 Boil the artichoke halves in the stock for 12 minutes at a rolling boil. Dont put them in cold water.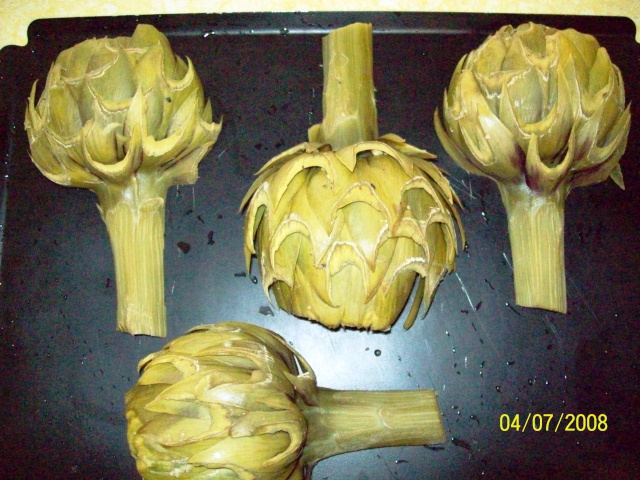 Strain the stock when you reduce a half gallon down to about 1 cup. Strain the stock.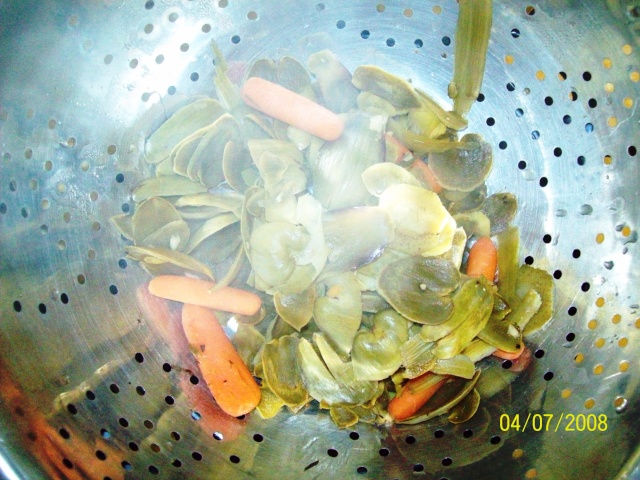 Once you add the stock to your pan then add butter pats slowly until the sauce comes together. Salt and pepper to taste.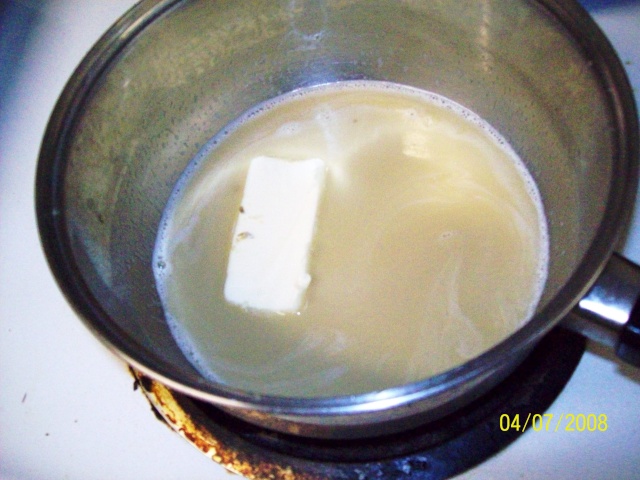 Olive oil and salt and cracked pepper on the cut side of the chokes, After they have been boiled and strained.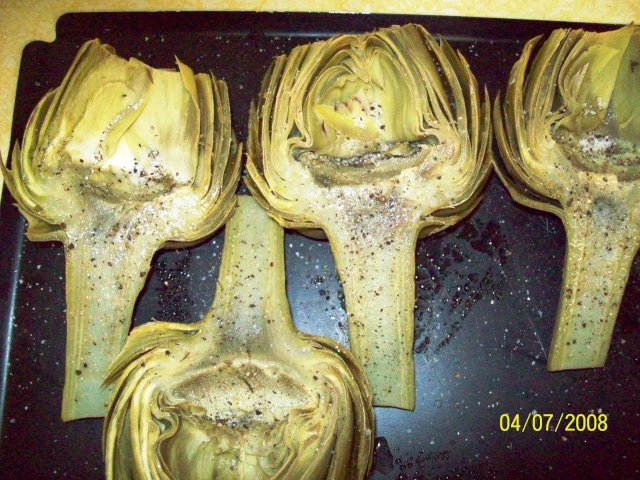 Grill on open flame...I only use wood no gas here! Adjust your coal bed to get a hot spot on the grill. Grill them face down for about 3-4 minutes until the choke blisters from the heat. Turn over and remove from direct heat and let smoke for 10 minutes.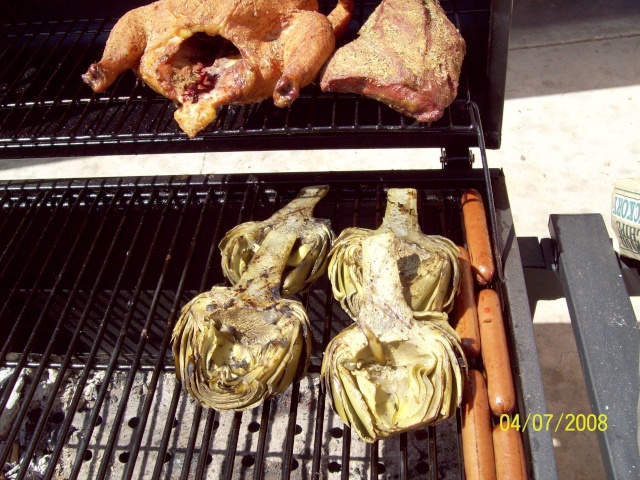 Pour the lemon butter over the top of the grilled chokes and garnish with zested lemons. Thats it! Lemon caper Aoli is nice with this too.