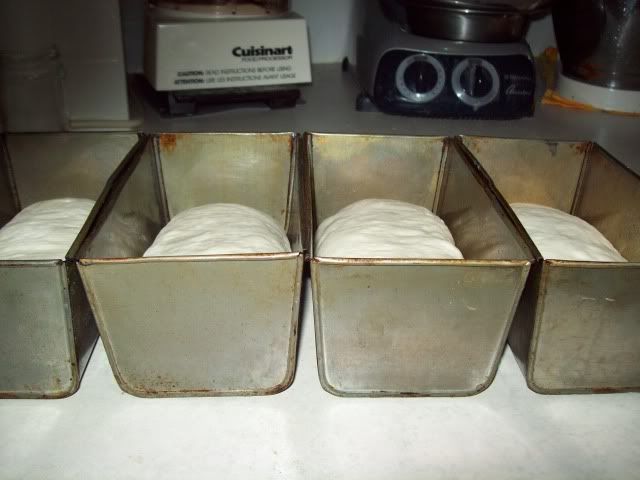 I know some of you will not approve, but then there are others that have a tidy up in the fridge and use all sorts of things to make some thing or other.....
This is my ham sandwich quiche.
I had a full 2 slice ham sandwich left over the other day, home milled whole wheat home made bread with double smoked ham, didn't want to waste it, so double wrapped and put in freezer for another day.
This is that other day, I removed the crust from the sandwich, cut the rest into small squares, put that into a bowl along with half a large onion that I sauteed, 3/4 cup grated Asiago cheese, 3 eggs beaten and some milk, I also had a piece of plain pastry in the freezer, enough for the the crust.
And this was/is the results, if it tastes as good as it smells it should be fine. We will have a slice for dinner with fresh tomatoe from the garden.
I suppose this idea of not wasting comes from being a child in WW11
London UK. qahtan