The eggs in the picture below were laid this morning!!!!
I have tried over the years to boil eggs and it seemed the impossible task!!!
It is industry standard for eggs to sit in a holding area for 30 days before being shipped to the store. Being able to stockpile the eggs 30 days in advance of shipping they are able to make adjustments in their shipping to keep the supply of eggs available to all the markets that are being served at any one given time.
When you understand that the eggs you buy in the store are already 30 days old when you get them... and they are still too fresh to peel if you boil them... you begin to understand just how amazing this way of cooking a boiled egg is for someone who has day old eggs to deal with.
Thanks to the husband of a friend I now have the formula for the perfect boiled egg.
Get the water boiling first - rapid boil. Add a teaspoon of salt then gently lower the
ROOM TEMPERATURE
eggs in with a ladle. 14 minutes later drain and run cold water over the eggs so they are cool enough to handle…add enough water and ice to just cover the eggs and let the eggs sit and chill for about 4 or 5 minutes… Peel.
The eggs practically roll out of the shell. I have almost intact shells. Sooo easy.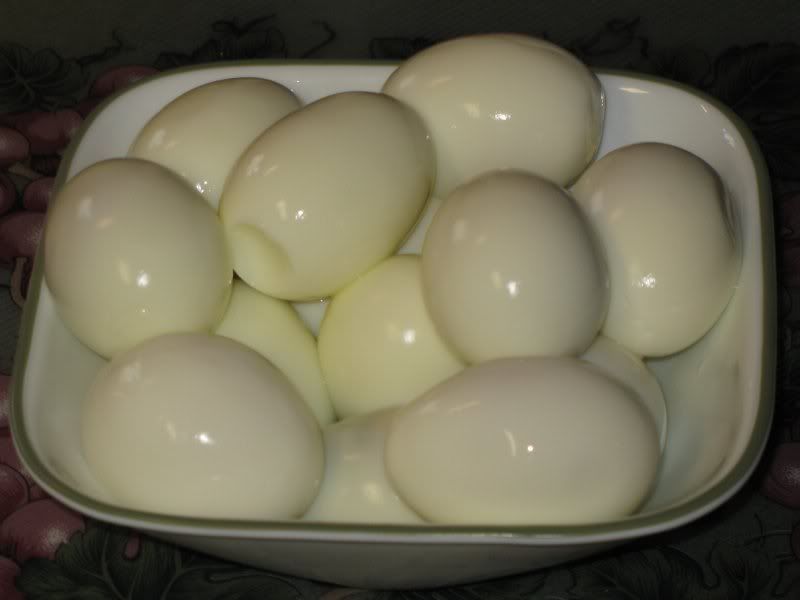 "People sleep peaceably in their beds at night only because rough men stand ready to do violence on their behalf" - George Orwell.

"What we do, more than anything we say, reveals what we truly value the most." - An Unknown Soldier
"People sleep peaceably in their beds at night only because rough men stand ready to do violence on their behalf" - George Orwell.

"What we do, more than anything we say, reveals what we truly value the most." - An Unknown Soldier