Just thought I would share one of my recent smoking sessions. Cottage bacon made from a pork butt roast.
Ready for the smoker: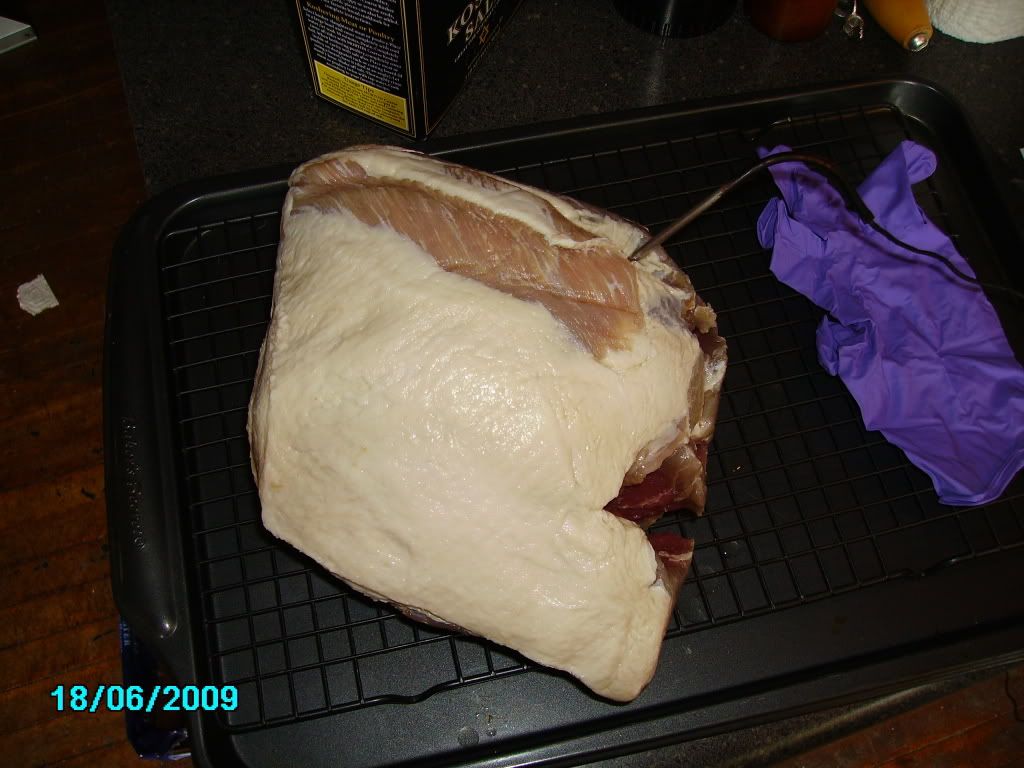 After 7 hours smoking:
And sliced the next day: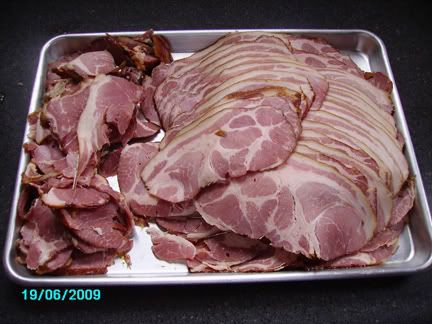 Ready for the freezer, I use my FoodSaver a lot: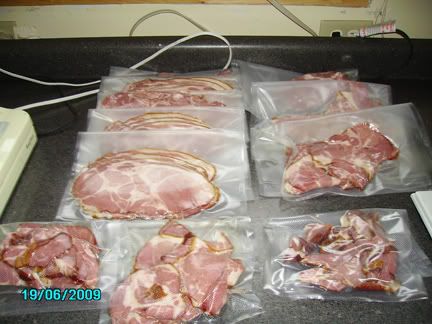 I gave it an overnight rest in the fridge before slicing so it could firm up. I was also out of cure so I grabbed a Buckboard bacon kit from High Mountain Jerky. It isn't bad but next time around I am adding some maple sugar to sweeten it a bit more. Started with a 7 pound bone in roast and finished with 5 1/2 pounds of bacon.