It's getting to be that time!!!!
These are my two go-to recipes for "American" hot cross buns (icing cross). British hot cross buns are slightly different in how the cross is made (dough cross). I generally flavor the icing with either vanilla or lemon; Orange flavoring would be very tasty too.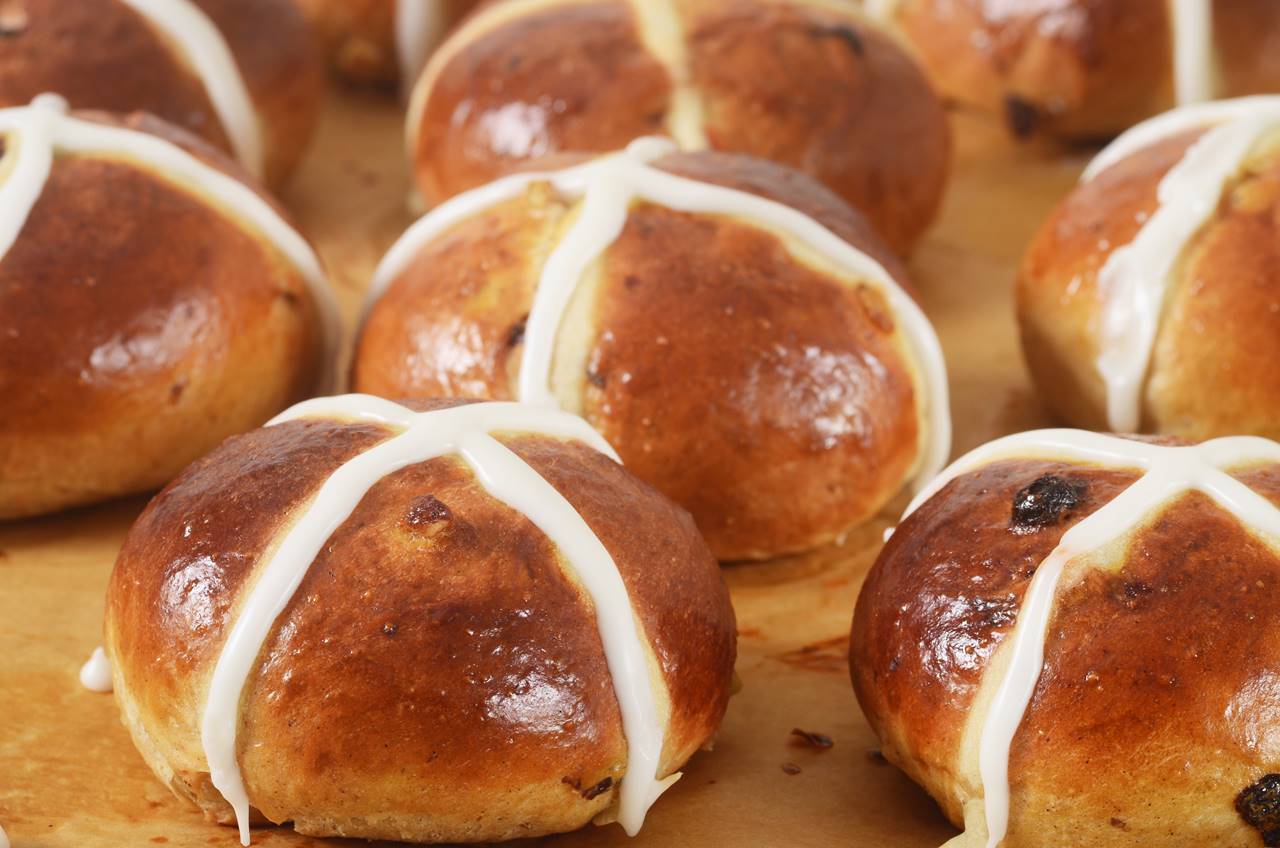 Hot Cross Buns are a round, rich, sweet, yeast bun traditionally served on Good Friday. Made of milk, yeast, sugar, flour, spices, eggs, butter, currants, raisins and/or candied fruit. With Demo Video
"Authentic" is a difficult criteria. I've always been under the impressiont hat British hot cross buns were the authentic ones because I think that's where the nursery rhyme started. But who knows...
This recipe is essentially what I've evolved to since most of my family doesn't like candied fruit yet will tolerate dried currants.I do not agree, however, that they keep well for 4 days.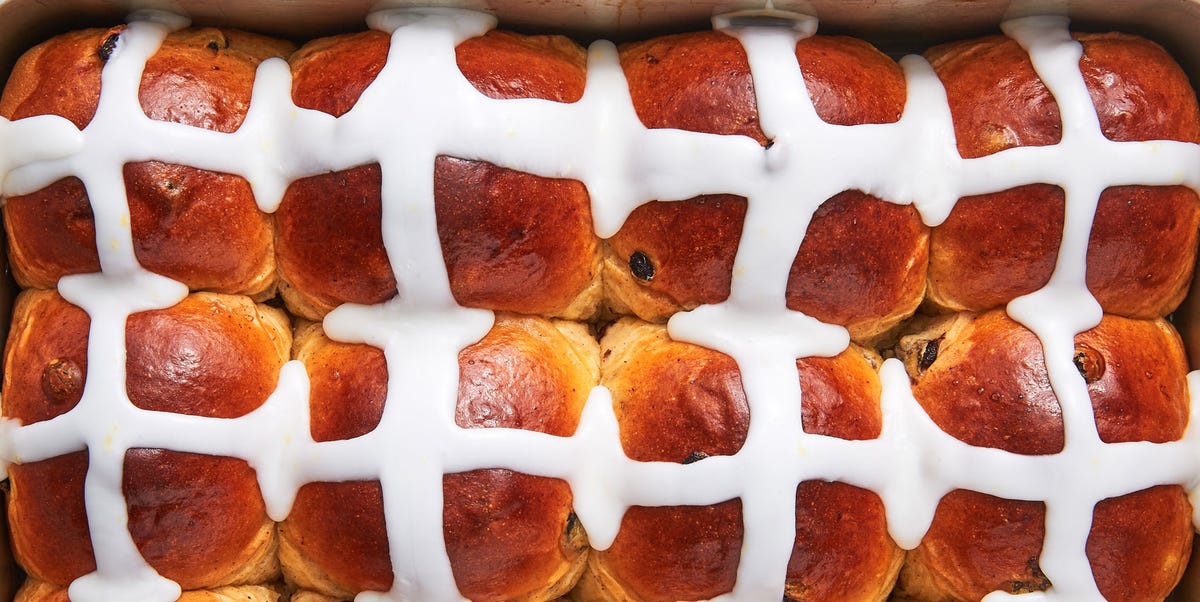 Celebrate Easter the traditional way!
www.delish.com