We had blood oranges on sale this week so I decided to play.
Pork Medallions Tawny Port Chanterelle Mushroom Ragout
Blood Orange Gastrique
Barley Pilaf
The Players
"Supremed" the blood oranges and juiced the rest.
Mixed in sugar and rice wine vinegar and reduced by ¾.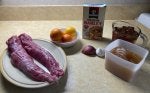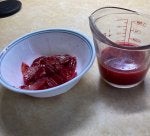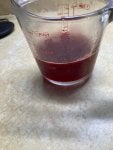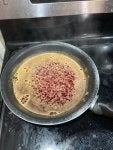 Toasted
Toasted the barley, added butter, shallots and garlic, then chicken stock.
Dredged the loins in seasoned flour with poultry seasoning Kosher salt,
and fresh ground black pepper.
Sauteed in unsalted butter.
Used the fond to make a sauce with shallots, garlic, stock and tawny port.
Add the rehydrated mushrooms and a nob of butter to finish.
The Gastrique combined with the tawny port in your mouth is delightful.
Sweet, salty, savory all at the same time.