Are you looking for ideas of desserts that would exist at an American burger place to maintain a theme, or ideas that might better suit the British palate? What are your local future competition putting on their menus? That might be a good start to ensure selling what locals are buying and add a few unique items of your own. Do you have any local suppliers that you can team with and who can produce desserts for you or are you intent on making them all yourself? Traditional desserts or more "upscaled" desserts or a mix? Is your establishment a sit-down or takeaway? Answers to these kind of questions might help refine the question and the answers.
Take a look at the SWEETS section of this menu and see what desserts a British chef is successfully selling to Americans at his British burger restaurant. Upscaled British.
Enjoy delicious signature burgers, snacks and a full menu of succulent, tasty meals in our Las Vegas restaurant. Find our mouthwatering menu here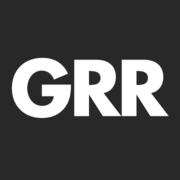 www.gordonramsayrestaurants.com
But another point is that many other burger-oriented restaurants in the US, really have a very limited dessert offering.
What a happy ending! Our decadent desserts are the only way to finish your meal. Whether it is swirled, topped or layered, these delectable desserts are treats for your taste-buds! Go on, order one, we know it's tempting.
www.redrobinpa.com